Bella Vraka beach connects Sivota with the island of Mourtemeno.
It stands among our recommendations as you can visit the island by foot, literally passing through the sea. It is a small, picturesque, sandy beach which attracts many tourists from neighboring hotels. The beach is accessible by car, however parking is not an easy task here. There is a suitable path connecting the main road with the beach, almost 250 meters long which can be a bit tiring under the August sun but once you see the landscape , you will be enchanted by this beautiful beach.
We recommend to visit the beach late in the afternoon, where most of the people are leaving and the sun is not at its highest point.
Tips: 
-Bring your own umbrella and beach gear. (no umbrella & sunbeth rentals)
-Bring your own food, coffee and drinks.
-Visit it early in the morning or late in the afternoon.
-Explore the second beach which is accessible by a path (on the far right of the beach).
-Don't be afraid if any of the wild goats comes to say hi.
-Chill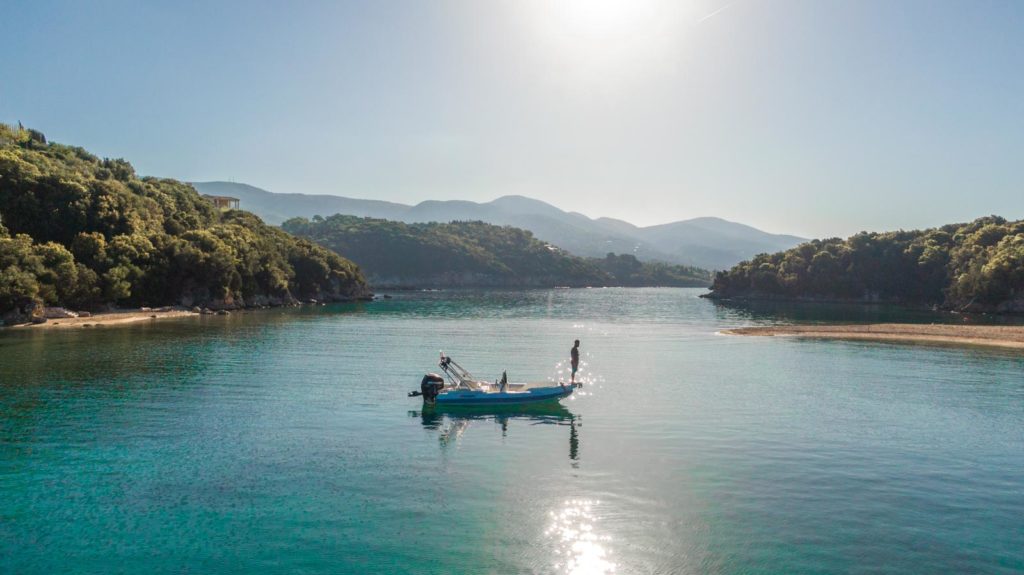 Another favourite beach, which escapes from the ordinary, is Mega Ntrafi. Organised but still authentic. It actually consists of two beaches. The main one is accessible by car. There is a spacious parking, a beach canteen, sunbeds and umbrella. Next by is a remote beach which is accessible by a small path (uproad) leading to a wild scenery. A main attraction here is the owner of the 'beach bar', mr Michalis, who will sit with you in his free time and tell you stories about his life in America. We highly recommend to enjoy your tsipouro and meze by the sea in this relaxed environment & explore both beaches and the underwater rocky environment.
Tips:  
Remember to drink same amount of water as tsipouro, in order not to be sober from the alcohol.
Agia Paraskeui beach is perfect for families, as there are some beach bars and children can swim on the well protected cove. There is an island close to the beach (165m) were you can explore by swimming or renting a sea bike. If you want a more private environment you can visit the previous cove, accessible by a small path right after Kamini beach. 
Tips: There is a a good restaurant called Agkali, in the beginning of the descent to the beaches.